Photos invariably reflect the owners of the cameras. We only see select viewpoints. Street scenes like this, and the photo below, suggest more questions than answers. Why are colonial rulers so interested in buildings? What are the people in the photos doing? What are they thinking? How did they earn their livings? How did they relax? Did anyone ask them if they wanted their photos taken?
And in the photo below, what did the soldiers feel about not even being issued shoes as part of their uniforms when the colonizers got leather boots? Cameras are, and were, expensive. Owned mostly by colonial occupiers, and reflecting their interests, concerns and agendas.
PAGE 2 The Forgotten Tanzanian Soldiers
This photo – below- is incredible. It's taken me several years to find any photos of Tanzanian soldiers. According to John Illife's research, Germany had thousands of soldiers in southwest Tanzania 1916, out of whom 3000 where German and 15,000 were Tanzanians. Despite the people in the photos below having shoes, NONE of the Tanzanian soldiers' names were recorded.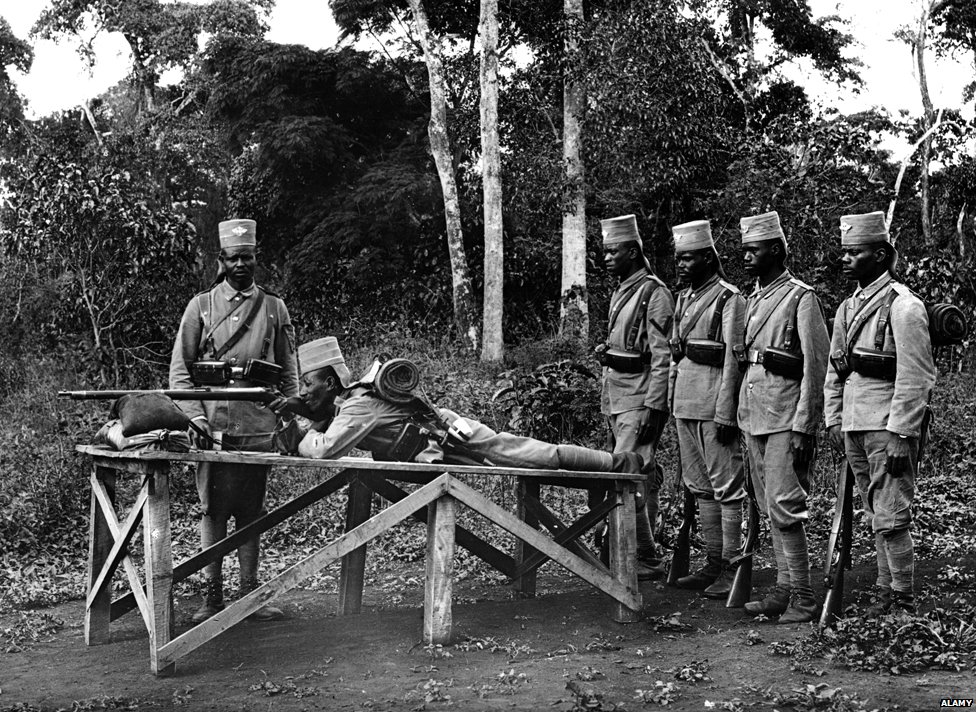 Our project is looking at the absences. So much is missing about what people (Tanzanian) did, thought and said in their own histories. The project aims to witness, document and co-create through podcasts, photos , testimonies and blogs areas of history. Focusing on the little, the daily… stuff that gets overlooked, and is often the stuff that women do, make, or use. We're looking at the micro to investigate bigger themes. We're rummaging around for lost skills and approaches, things that might get lost as we rush towards modernizing, maendaleo. Like the game of Bao, or African chess, or rope and carpet making:
Life changes, plastic is now everywhere in Tanga, replacing traditional materials. Things like corrugated iron are very popular and are replacing reed and rush roof. Once every house had a number of baskets, now they're rare, replaced by these containers that cooking oil is sold in. So what happens to the people (women) who made makuti (reed and brush) roofs? How do they survive? Why has corrugated iron now become associated with modern living, forward thinking?